2020 Level III Program Changes
By Arif Irfanullah, CFA
---
Posted on 15-08-19 at 4:08 pm
---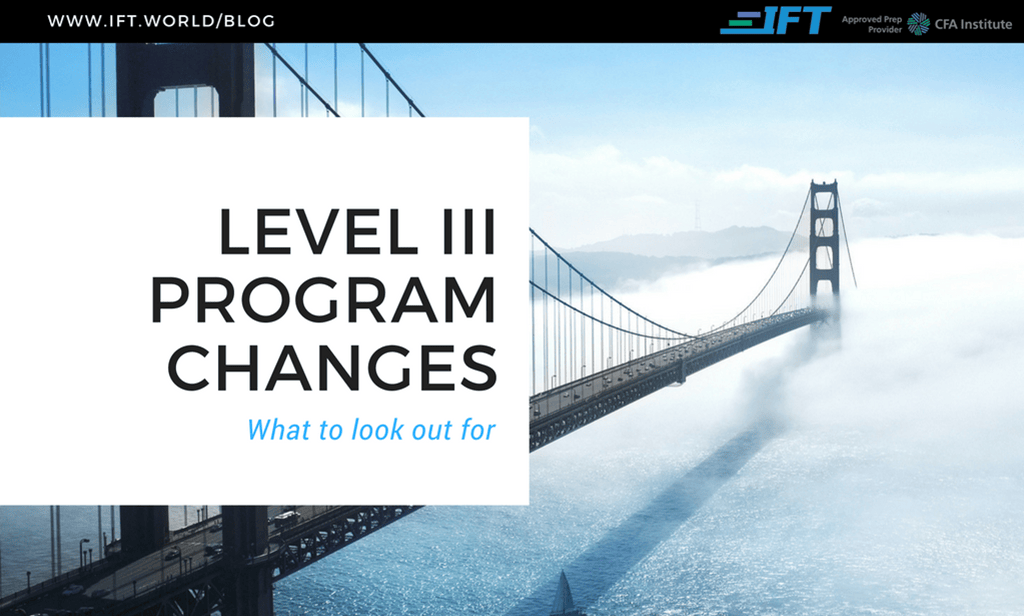 ---
Each year CFA Institute makes changes to the exam curriuculum.
For details on what has been added, removed or changed for Level III please see the chart here:
Level III 2019-2020 Program Changes by IFT
If you have any comments or questions please visit the   IFT Help Desk
Why should you choose IFT to pass the exam? Watch this video!
Best Regards,
Arif Irfanullah, CFA
---