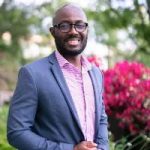 Kujo Osei, CFA
Los Angeles, USA
If you really want to crush the Level 3 exams, especially, the morning session then please choose IFT. I had used 2 different prep courses prior to signing up for IFT and I can say unequivocally that IFT is the best in the world. By following their materials and study plan, I was able to finish the morning session 15 minutes before time. The Q&A with IFT Instructor is the finest on earth as IFT gives you timely and detailed responses. Many Thanks to Arif, Nabeela, and the entire IFT team.
My Profile : https://www.linkedin.com/in/kujo-osei-cfa-cpa-b50680100/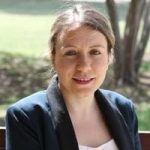 My Challenge with CFA exam is time. Having a family and a full-time job, it is not easy to get ready for an exam that requires you to read 6 books for each level of the exam. IFT helps me a lot to save time, since the videos are very to the point, neatly summarizing what you need to know for the exam. The videos are also covering each topic/learning outcomes with Blue Box examples of the CFA curriculum. I also highly recommend to get solution videos of past CFA exams. IFT teaches you how to approach CFA questions and trains you on how to respond to essay type questions. Very valuable.
My Profile : n/a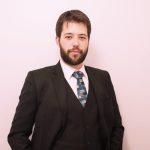 Marc Antoine Gendreau
Québec, Canada
When I first enrolled in the CFA Program I felt like the textbooks and practice tests provided by the CFA Institute were more than enough for my preparation. I didn't understand why people would pay for a prep provider that creates its own textbooks because I believed that it could partly drive me away from the CFA Learning Outcome Statements (LOS). I also thought that taking a prep provider would only mean more reading, which although could be helpful, may not be the best investment of time to help me pass the exams. But once I had finished to go through all the chapters and wanted to review, I realised the depth of material covered was very large. It had taken me almost 200 hours and I didn't want to go through all the material again to hunt through the thousands of pages for to revise and to answer the specific questions I had. So I started to look for help on the Internet on how to manage the rest of my study time and was so blessed to find IFT High-Yield Videos. It was exactly what I was looking for! Unlike most other prep providers, it follows exactly what the CFA Program covers by reviewing each chapter and helps you orientate your effort on most likely subjects to be asked. This is what made IFT so invaluable to me. So when came level II and III it was clear to me that IFT would be a very important partner to help get through that journey. Having passed all three levels on first sittings, I can strongly affirm that IFT helped me clear the CFA Program, and while in itself it should not be a goal to aim for, in the shortest period of time possible (one year and a half). Thank you to Mr. Irfanullah and all the team behind IFT. Hope you all the best in earning the Charter! Read More
My Profile : https://www.linkedin.com/in/marc-antoine-g-17a84382/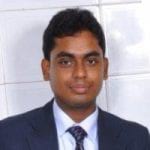 Satheesh Jagannathan, CFA
Chennai, India
I was working in an Investment Banking setup where I didn't have sufficient time to read through the entire CFA curriculum. The biggest challenge for me was balancing my commitments at work with the study schedule. I tackled them by planning things well in advance and making sure that I stick to the plan. I also made sure that I gave up other activities, hobbies etc during my course of preparation. IFT video lectures by Arif Irfanullah came as a blessing in disguise. Arif synthesizes complex concepts (or concepts that are presented in a slightly complicated way in the curriculum) and explains them in a simple way. Most importantly, his lectures were to the point and follow the flow in curriculum. His tips (Like importance of practicing curriculum examples, reading the curriculum summary, time-management, etc. ) turned-out to be crucial. Here are tips which others to consider while preparing:
Prepare a daily study schedule.
Complete easier topics first.
Complete the entire syllabus three months before the exam and study the entire syllabus again after attempting a couple of  mock exams.
Take detailed notes as you listen to video lectures and pause the lecture to work on curriculum examples. These notes will be extremely helpful in the last few weeks during which we may not have the time to listen to videos.
Have a separate formula sheet.
With regards to a schedule - I had a similar strategy for the three levels. I started studying six months before the exam and studied for about 1.5 hrs per day on weekdays and 3 hours per day on weekends. I credit my success largely to IFTs video lectures!
Read More
My Profile : https://www.linkedin.com/in/satheesh-j-cfa-cipm-65352663/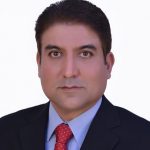 Muhammad Asim Qureshi, CFA
Lahore, Pakistan
I was in my late 30s, when I decided to upgrade my existing knowledge of finance and investments. I had an MBA degree then from LUMS with more than five years of work experience. I would say each of the level of CFA is difficult in its own capacity: level 1 has a lot of breadth, Level 2 has a tremendous amount of depth and material to master, and Level 3 focuses on application of finance and investment concepts, assuming that the candidate is a portfolio manager. Given I do a high pressure job and have two kids, a disciplined effort over a longer period of time - pre-requisite to pass the exam - seemed challenging. My modus operandi was to ONLY read CFAI curriculum, do grey box and EOC questions, do topic tests and then finally do mocks / past exams. I preferred to read the curriculum on account of two reasons: 1) I wanted to get firsthand knowledge without rely on any prep-provider text, and 2) curriculum is very interesting with loads and loads of knowledge. I would say not only Arif Irfanullah's lectures helped me understand the curriculum efficiently at my own pace, but also his advice and crash courses, particularly that of Level 3, ace the exams. I literally felt that I was over prepared when I wrote each of the exam, and whenever, I got a chance to communicate with other fellow candidates. I can never thank IFT team enough for the help that they have provided. I strongly recommend IFT to all CFA candidates. Read More
My Profile : https://www.linkedin.com/in/muhammad-asim-qureshi-cfa-6a020716/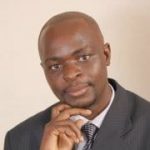 Tafirenyika Masvore
Midrand, South Africa
I started studying for Level I in March 2015 after enrolling for the December 2015 examination. Using the Curriculum only, my pace was very slow. I had only covered three topics by August 2015 (Quantitative Methods, Equity and Fixed Income). I then stumbled upon IFT 2011 Level I Videos from You Tube. That entirely transformed my approach. The videos helped me quicken my pace and my understanding of the Curriculum significantly improved. I passed Level I in Dec 2015, thanks to the use of IFT videos. I purchased Level II time saver while waiting for Level I results. When the results came out, I purchased Level II IFT videos. I passed Level II on my first attempt in June 2016. I purchased Level III videos and cleared Level III in June 2017 on the first attempt! A key distinctive feature of the videos is that they closely follow the structure of the curriculum, highlighting areas that are likely to be tested and explaining key sections of the curriculum. I recommend IFT videos to anyone who is pressed for time but desires to pass on the first attempt. For Level III, the AM exam is the swing factor as you are required to remember the material as well as master how to answer the questions within the time constraint. IFT crash course is a must have in that regard! Read More
My Profile : https://www.linkedin.com/in/tafirenyika-masvore-acma-mba-warwick-cfa-a136a932/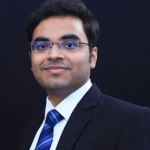 Viraj Swaroop, FRM
New Delhi, India
I passed CFA Levels I, II and III in 2014, 2016 and 2017 respectively (all in the 1st attempt). I used IFT's video lecture series for all three levels and they proved to be critical for my entire CFA journey. The best part about his video series was that it served the dual purpose of saving time and covering the key concepts which gets tested during the exam. After graduating from IIT Dhanbad in Mathematics & Computing, I joined full time in one of the Big 4 firms. Since I am on a full time job, the main concern for me was to execute the examination strategy by effectively utilizing the time. This is where IFT's video series helped me the most. His way of explaining complex concepts in such simplified terms is something that is extremely rare to see. I would highly recommend to all the potential CFA candidates to give it a try! Read More
My Profile : https://www.linkedin.com/in/viraj-swaroop-cfa-frm-7158ab35/