2022 Level II CFA Program Changes
---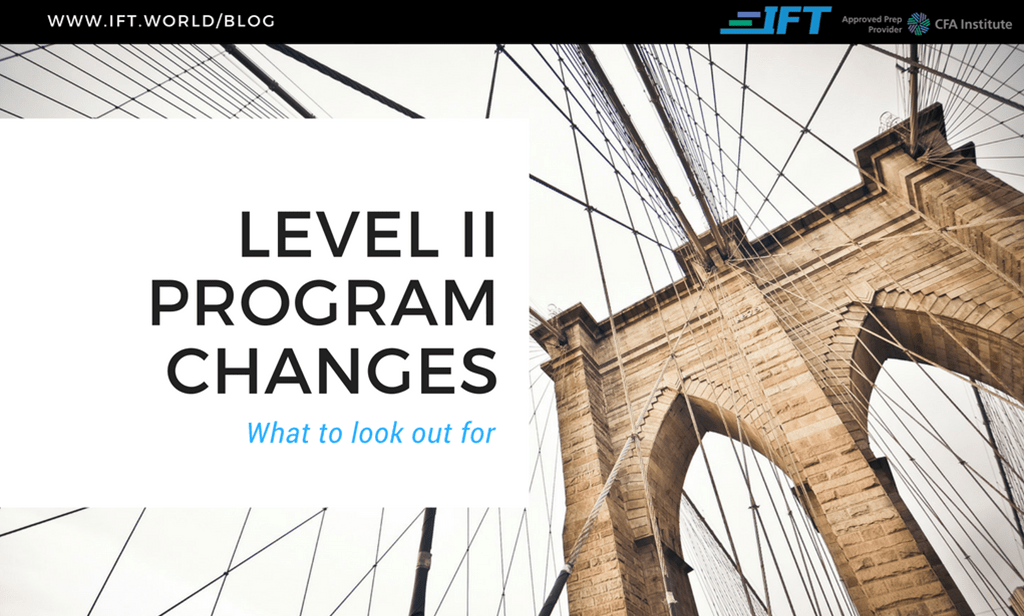 ---
Each year CFA Institute makes changes to the exam curriculum. This year there have been a small number of changes to the LII curriculum.
There are 47 readings in the 2022 Level II curriculum versus 48 in 2021.
4 readings from 2021 were dropped:

R04 Trade Allocation: Fair Dealing and Disclosure

R05 Changing Investment Objectives

R09 Excerpt from "Probabilistic Approaches: Scenario Analysis, Decision Trees and Simulations"

R40 Publicly Traded Real Estate Securities

1 new reading was added:

11 readings were updated.

Ethics has been moved to the end.

'Corporate F

inance' has been renamed to 'Corporate Issuers'.

Most of the changes are minor.

R35 Real Estate Investments was created by merging R39 & R40 from 2021 into a single reading
For details on what has been added, removed, or changed for Level II please see the chart here:
Level II 2021-2022 Program Changes

To learn more about the 2022 Level II exam and make your study strategy, watch our advice videos.
If you have any comments or questions please visit the IFT Help Desk.
Best Regards,
Team IFT
---