2023 Level II CFA Program Changes
---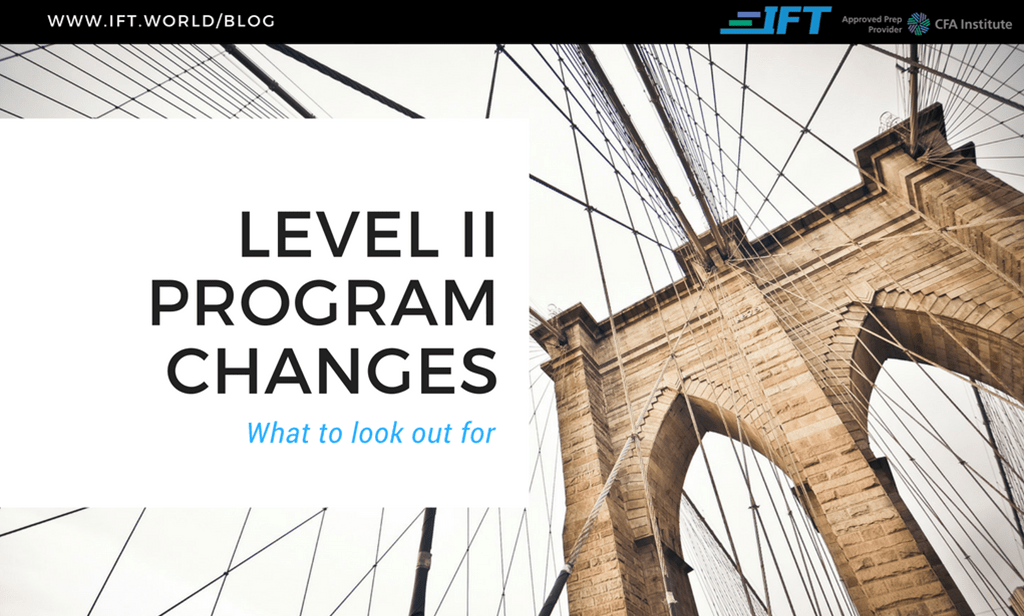 ---
Each year CFA Institute makes changes to the exam curriculum. This year there have been a small number of changes to the LII curriculum.
There are 49 learning modules in the 2023 Level II curriculum versus 47 readings in 2022.
(The CFA Institute has made this change: A Reading is now referred to as Learning Module (LM) for each topic.)
For details on what has been added, removed, or changed for Level II please see the chart here:
Level-II-2022-2023-Program-Changes

To learn more about the 2023 Level II exam and make your study strategy, watch our advice videos.
If you have any comments or questions please visit the IFT Help Desk.
Best Regards,
Team IFT
---