2024 Level III CFA Program Changes
---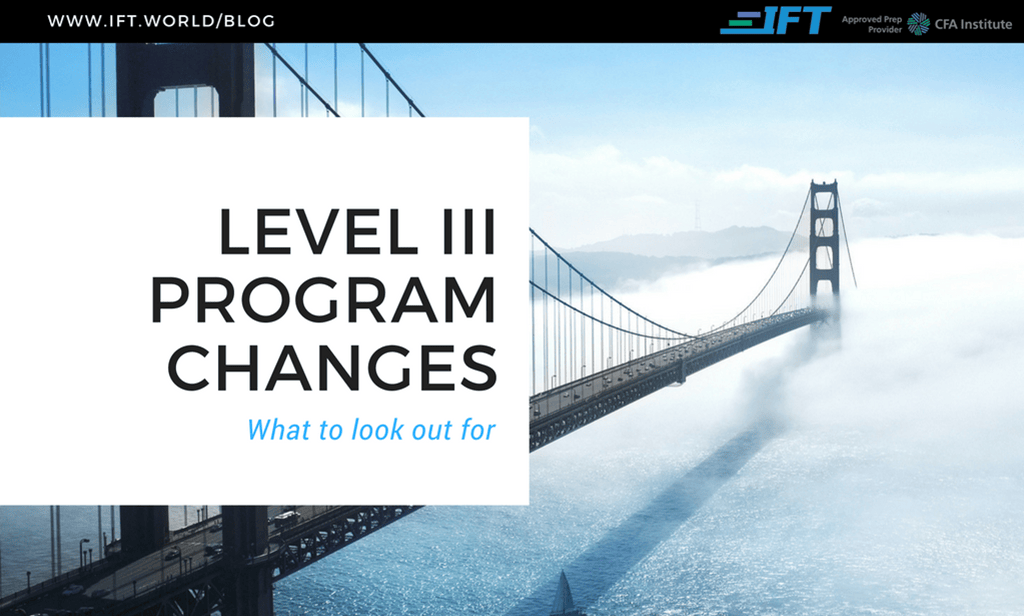 ---
Each year CFA Institute makes changes to the exam curriculum. This year there are some major revisions and some minor revisions to the Level III curriculum.
There are minor changes in the revised readings. The changes in the LOS for the revised readings are given below. The material remains the same primarily from the concept testing point of view. Data in Examples and Exhibits have been updated to make it more relevant for 2024, but that does not change the concepts taught in 2023. Some text has been added to the revised readings to introduce the candidates to say a type of loan, or measuring climate risk.
For details on what has been added, removed, or changed for Level III, please see the chart here:
2024 L3 Program Changes v1.1

IFT Level III Exam Prep Packages are available now, start your studies now with 2024 IFT videos and notes!
Updated and Priced to Go!
If you have any comments or questions, please visit the IFT Help Desk.
Best Regards,
Team IFT
---