Last week's advice for Level I students
By Arif Irfanullah, CFA
---
Posted on 27-11-16 at 10:19 am
---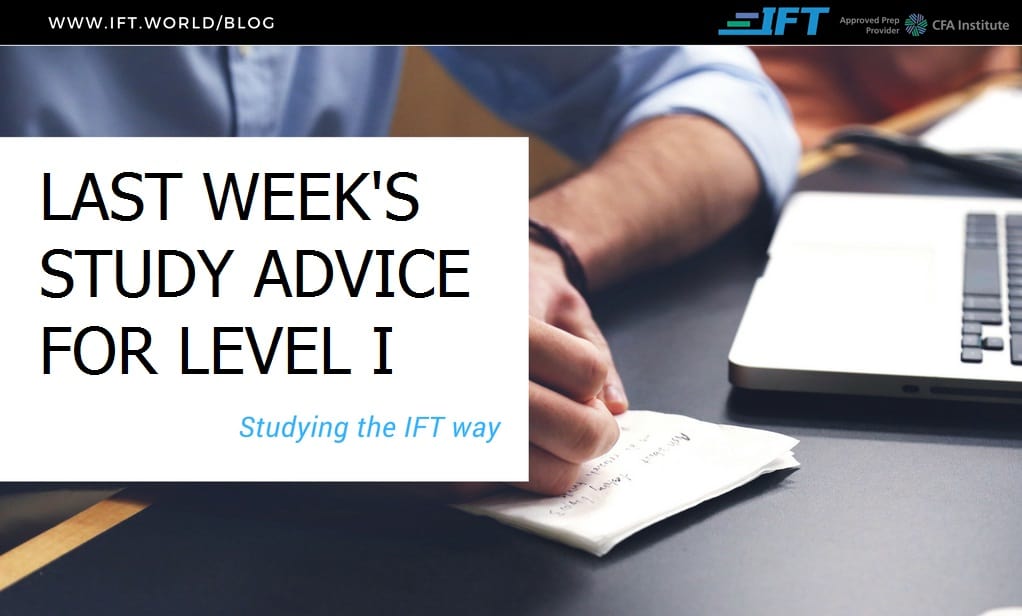 ---
Dear students,
With the level I December 2016 exam under a week away here is a little help and advice from IFT about what to do:
1-Login in on the CFA Institute's website and make sure you do the practice questions and mock exam which are there.
2-Watch IFT Reading Summary videos
3-Review your personal notes which you may have taken.
4-Practice other full length mock exams. You can purchase IFT mocks here
5-Review formulas. Here is a free resource for you: IFT Level I Formulas – click to download.  Watch the formulas video here: https://youtu.be/tNtimFsUWE4
Our best wishes for your success on 3rd December 2016!
The IFT Team
---