Level III Study Advice – March 2019
By Arif Irfanullah, CFA
---
Posted on 19-03-19 at 4:25 pm
---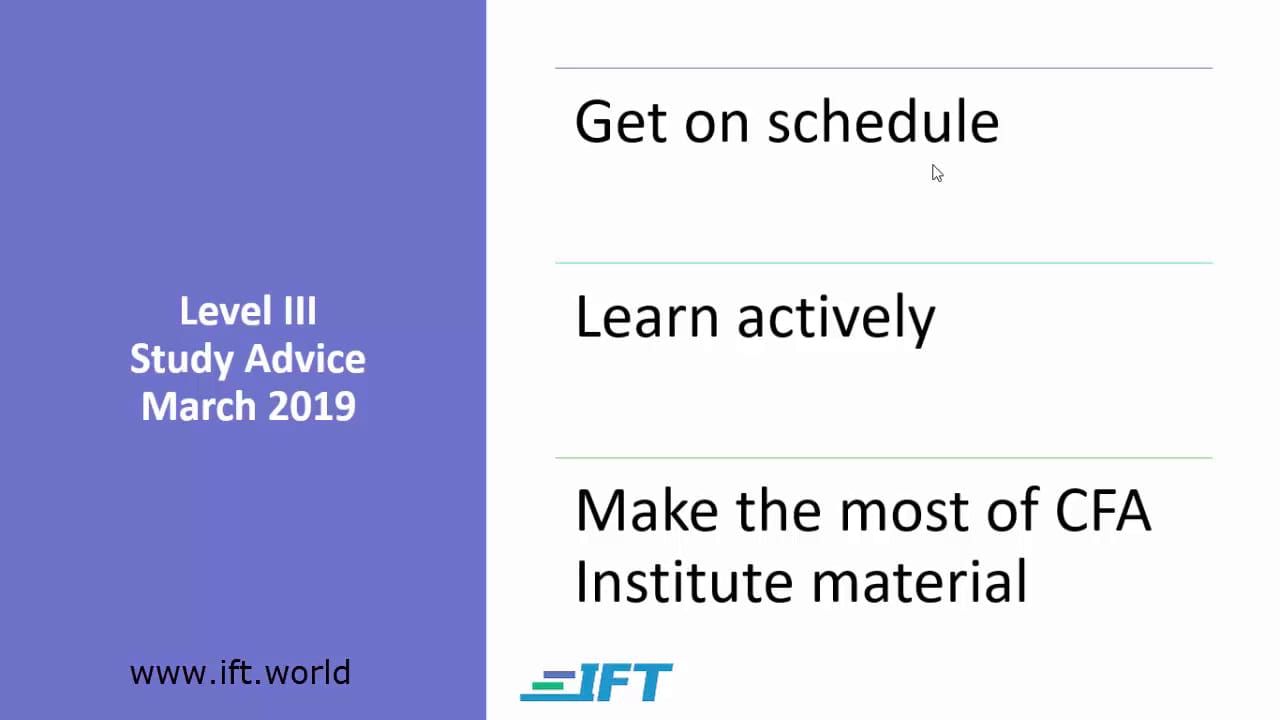 ---
With less than 3 months left for the exam it is crunch time.   Spend as much time as possible studying and make your study time as productive as possible.  Here are some do and don'ts:
With every reading focus on the main points; do not get hung up on the details. Our lectures help you do that.  (If you try to understand the depth of every single point you'll not have time to practice… which is suicide.)
Understand the curriculum examples… especially the ones which are relatively short and focused. I hope our videos are helping you with that.
Practice problems at the end of ever reading are important and should be done in order for you to understand the most important points.  However, keep in mind that on the actual essay exam (the morning paper) your answers need to be short and crisp and must follow the template provided.  If you've not done so already, go over the essay exams and solutions which have been published by the CFA Institute in the past.  Here you'll find exactly how you should respond to essay questions.
Make your own fact and formula sheet.  During your final revision you'll find this far more useful than someone else's fact and formula sheet.
Make every effort to finish the course at least 4 weeks before the exam.  The last few weeks are best spent reviewing, revising and doing lots of practice exams.
Best wishes,
Arif Irfanullah, CFA
Now watch my short advice video too:
---