The IFT App helps you study when you are on the Go!
Take a look at some of the high-level features: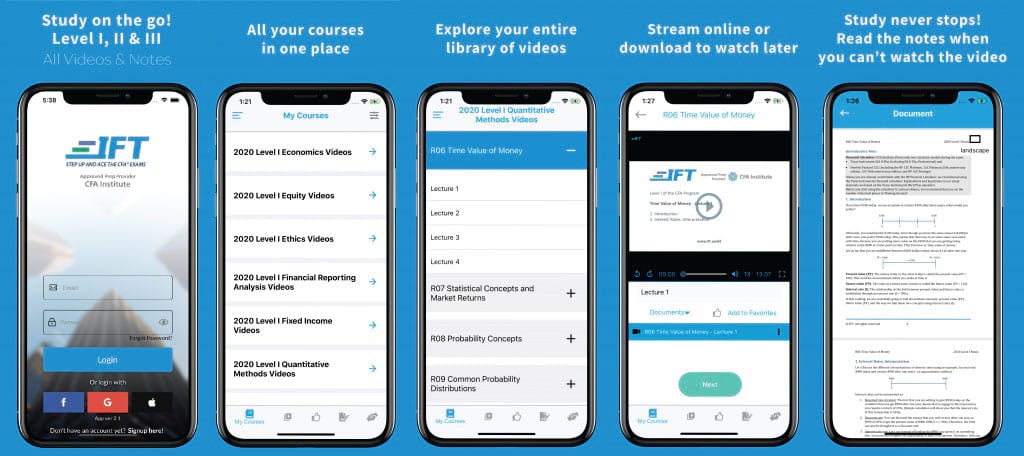 Key Features of the IFT App:
Free for anyone to download/install.
The videos and documents which you have access to on the App are synchronized with your current registration with IFT.
Your login is the same as what you log in with at www.ift.world.
If you are not currently registered on www.ift.world, then you can make a new account directly on the app using your email or Social Login.
View videos or documents or download them for future access when you might be offline (feature available on Android only at the moment).
For more information, visit the App help page here.
Click on the button below to download for Android (Google)  and iOS (Apple iPhones)
Android link: https://play.google.com/store/apps/details?id=general.ift.app
Apple (iOS) link: https://apps.apple.com/us/app/ift-cfa-program-exam-prep/id1459992006?ls=1