2023 CFA Level III Exam Format
By Arif Irfanullah, CFA
---
Posted on 06-01-23 at 6:24 pm
---
Dear Level III candidates,
CFA Institute shared with us the following information about the 2023 Level III exams:
We wanted to share some information about the format of the Level III exam that candidates will see in the February 2023 window and beyond.
The look of an item set and essay set will not change with the Feb 2023 exam.
The item sets will still have a vignette followed by 4 multiple choice questions, and the essay sets have a vignette followed by a varying number of essay questions, typically 3 or 4.
What will change is how they are presented. Current state presents 11 essay sets in the first session, followed by 11 item sets in the second session.
Beginning in Feb 2023, the essays and item sets will be mixed in each session, with either 5 or 6 of each type within a session, still totalling to 11 per session.
There will be no set order within a session – it will all be randomized. So one candidate may see an item set first, followed by an essay, while another candidate may see an essay first, followed by three item sets, and so on.
I put an example in the table below showing this difference, with E being an Essay and IS an item set.  
In addition, essay questions are no longer embedded in the vignette. There are a series of tabs and the first one houses the vignette, followed by three or four tabs numbered one through three or four that house the question and the response box.
All essay sets are worth 12 points. In CBT we no longer tell the candidate the further point breakdown by question. They generally range from a minimum of 3 points to a maximum of 6. 
The best place to see what it looks like to the candidate is through a Prometric website tutorial. Be sure to view this on a regular PC, not a mobile device. Use the link below then scroll to the Tutorial section and click on the link. After starting the tutorial, click the green box on the bottom right that says "Start the Test". Question number 5 is an example of what the essay questions look like: https://www.prometric.com/test-takers/search/cfa
(Above points and below diagram have been provided by CFA Institute)
You may also reference this page on the CFA Institute website: click here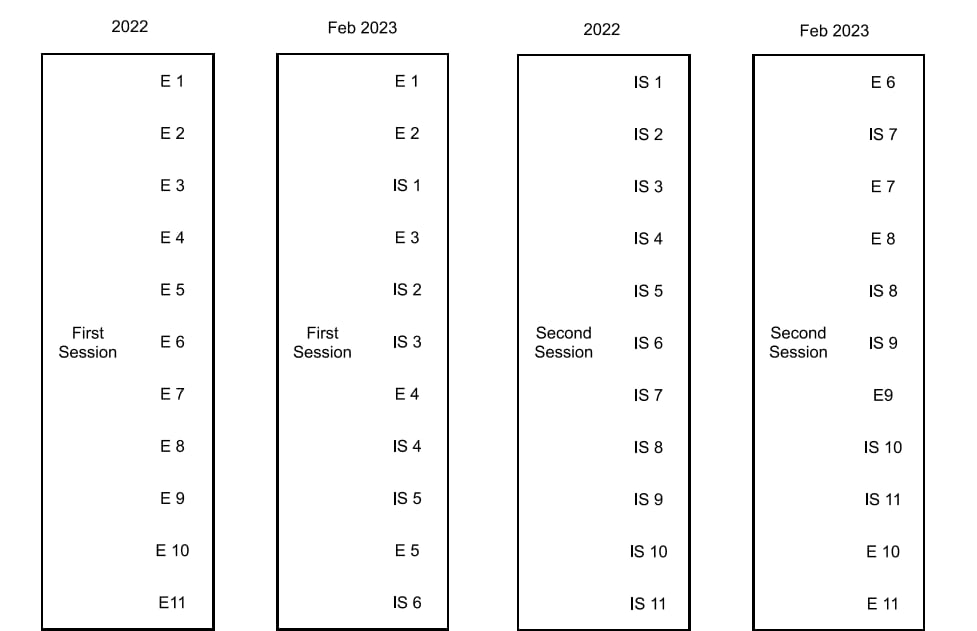 Following the CFA Program Exam format changes for the 2023 LIII Exam, IFT has made changes to its mock exams. The CFA Institute made these changes, so it is necessary to incorporate them into IFT Mocks. We attempt to provide an exam simulation that tries to match the format, difficulty level, and duration of the actual CFA exam. Working through mocks helps you develop your test-taking skills, and keep you grounded toward your objective of understanding the curriculum; identifying your weak areas.
Please see the document at this link to read about the changes to the IFT Level III mock exams:   IFT Mock Exam 2023 Changes
---