24 Level I (2024)
Order your 2024 Level I CFA® Program Exam Prep packages and start studying! IFT CFA videos are the most popular CFA® Program exam prep videos on the planet! IFT videos are amazingly comprehensible. Choose a package that fits your needs and budget. IFT packages are designed for self-study at your own pace and join the Live Classes to study and practice with our instructor.
Updated to reflect CFA® Institute changes to the curriculum for 2024.
The exam curriculum is vast, so don't delay. Begin your journey to exam success today with IFT!
Level I (2024) Basic Package 2024
* Validity: 2024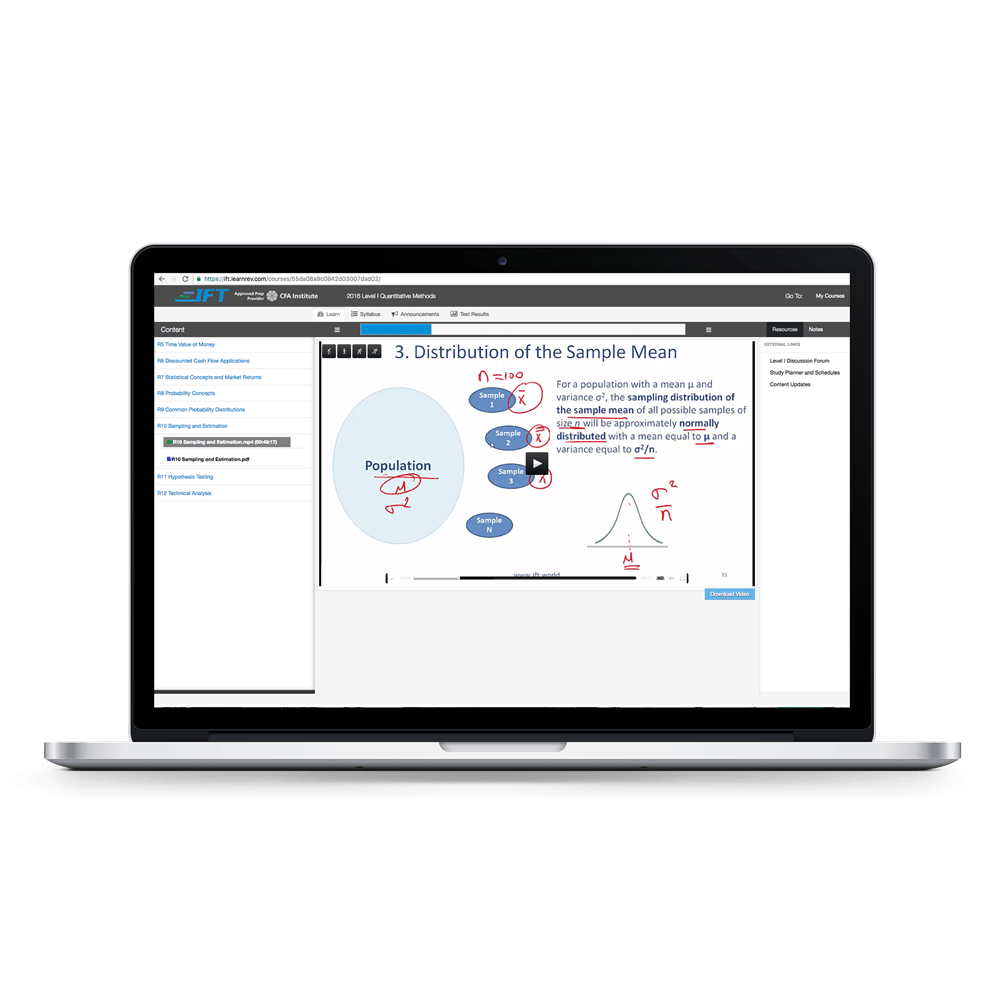 Execute IFT's Prep Strategy with the Basic Package. You will master the Level I curriculum active learning Videos, Review, and Practice
Level I (2024) Basic Plus 2024
* Validity: 2024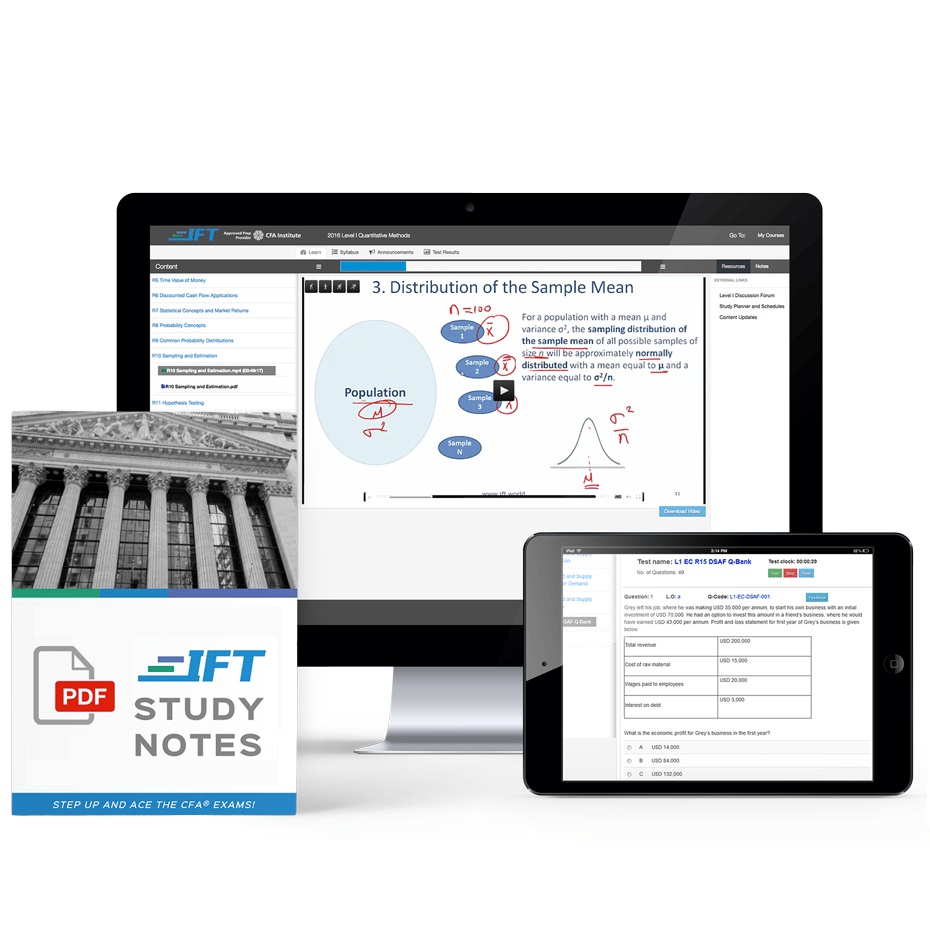 In this popular package, you will get the essentials needed to prepare for Level 1: Videos, Study notes, Question bank, and topic exams.
Level I (2024) Premium Package 2024
* Validity: 2024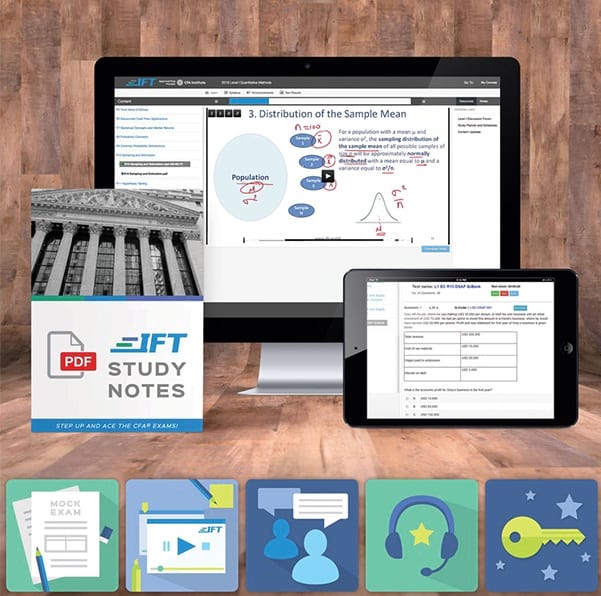 This is your ultimate Level I prep companion. You will have all the tools necessary to prepare including instructor help if you get stuck!
No products were found matching your selection.