Grading of 2022 LIII CFA® Program Mock Exam and IFT Mock Exams
---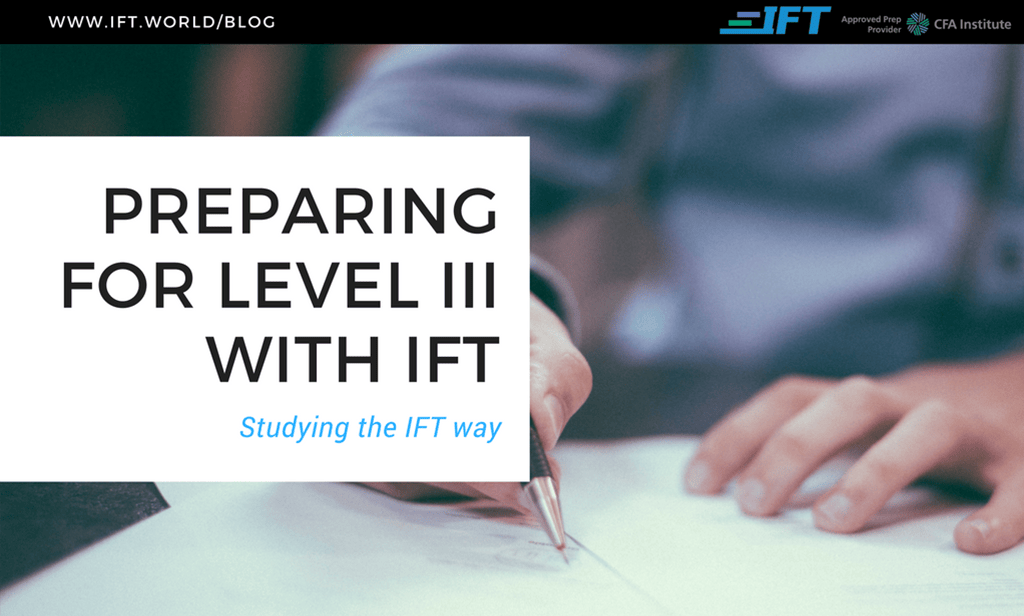 ---
CFA Society Boston Level III 2022 Mock Exam is available now and can be accessed from the Learning Ecosystem for the registered candidates. Candidates must do this mock now to improve their exam-taking ability well before the actual exam. After completing the mock(s), it is essential to learn from your mistakes and 'up your game!' Have your mock exams professionally graded to learn where you took a wrong turn.
IFT offers Level III candidates an exclusive service of personalized feedback on their constructed response (essay) exam attempts. This service includes the 2022 Level III CFA® Program mock exam and IFT mock exams.
Here is how IFT Grading Service improves your skills:
After you submit the completed mock exam on the appointed date, you will get feedback on your performance, including
Graded/scored exam
Identification and correction of mistakes
Recommendation for correct responses
Overall tips to improve your performance in the actual exam
To book a grading slot:
Check the calendar for your desired appointment date availability
Purchase a single 2022 LIII CFA® Program Mock Exam or any three exams
Contact the support team to lock in your grading date
Hurry and book quickly; the grading service offers only limited slots.
Buy 1 Exam Grading Service
Buy 3 Exam Grading Service[
Buy IFT Mock Exams
---